STRESS project - Hochschulmedizin Zurich
The new Hochschulmedizin (HMZ) flagship project STRESS has started officialy on January 1st 2022 with the aims to understand, diagnose and treat the effects of stress on people's mental and physical health. Researchers in various fields - psychology, psychiatry, neuroscience, cell and molecular biology, engineering, cardiology, translational bioinformatics - will work together to investigate the risk and resilience to stress across life.
STRESS is articulated around five sub-projects that focus on different topics in humans and animal models. They include behavioral and cardiometabolic phenotyping, identification of RNA signatures, neurofunctional profiling and data processing using machine learning, as well as translational treatment strategies based on neurofeedback.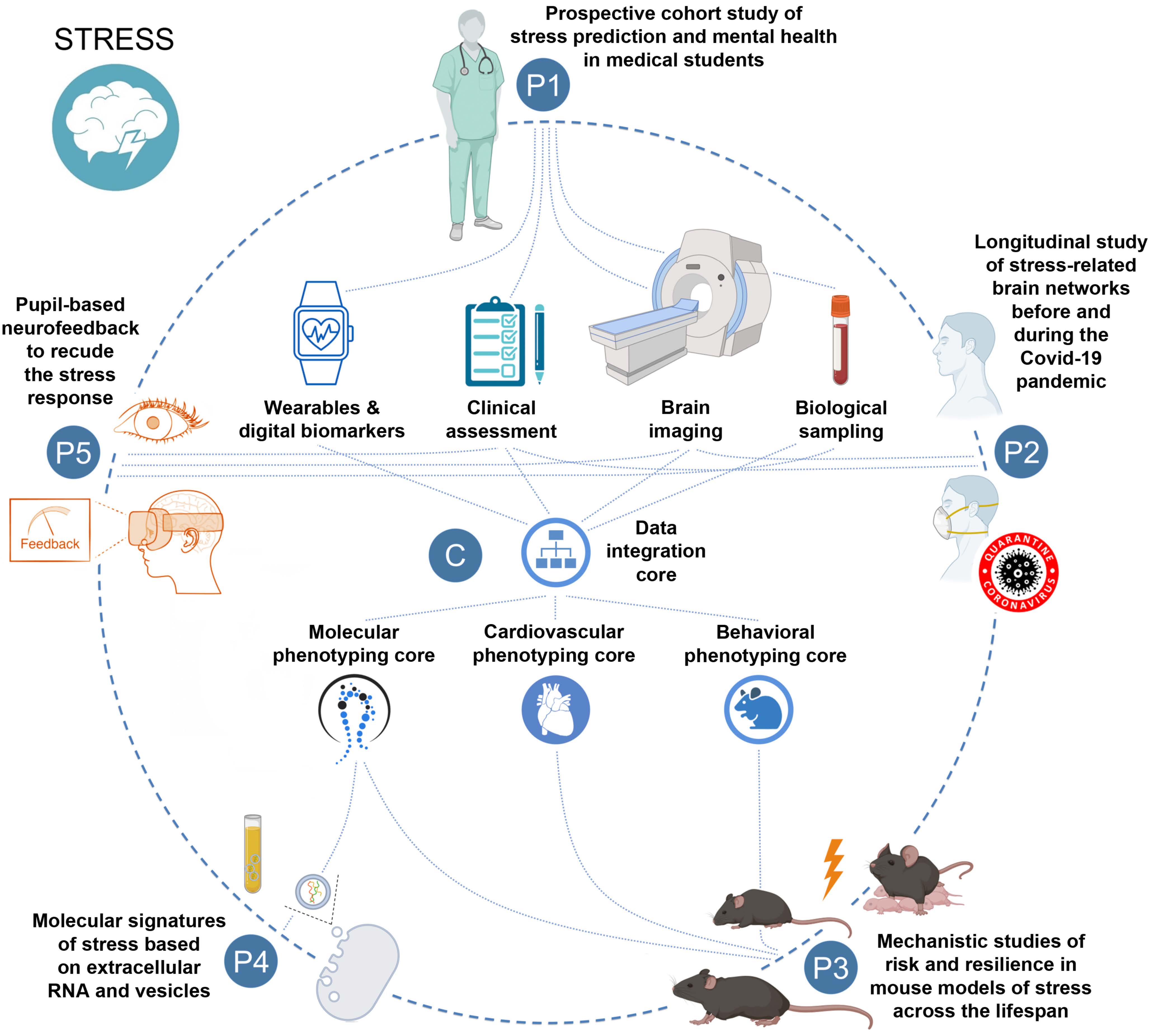 The project is headed by Profs. Isabelle Mansuy and Birgit Kleim, both members of our assocation. Eight other members are also involved in the STRESS consortium: Profs. Johannes Bohacek, Todd Hare, Urs Meyer, Erich Seifritz and Michael Shanahan as Principal Investigators; Profs. Ulrike Ehlert, Klaas Enno Stephan and Roland von Känel as Associated Research Groups.